Not Your Average I.T. Company
Let's face it, ever since the inception of the necessity for IT support in the business world, there has been a very common perception about IT people: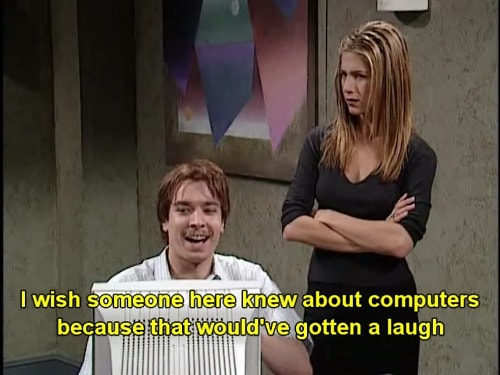 And not without some merit. IT folks can be seen as arrogant and smarter than the rest of the world. In addition, IT people are sometimes poor communicators who have a hard time in social situations. This is where Epyon differentiates itself from the pack.
Are we complete and total nerds? You bet we are! Do we get geeked out when talking about all things technology? ABSOLUTELY!
That doesn't dispute the fact that we understand and appreciate our clients choosing us to provide their IT and digital marketing support, and as such we feel your pain and are HERE FOR YOU until your issues are resolved, every time. In addition, we pay particular attention to communicate in the same friendly manner to each person that we interact with, regardless of their IT skill level.
As the importance of the internet began to skyrocket in the early 2010's, the sheer amount of technologies utilized in the space began to explode, growing from around 150 in 2011 to over 8,000 in 2020, and there are no signs of that slowing down any time soon. See the infographic below courtesy of chiefmartech.com showing the growth of technology applications since 2011.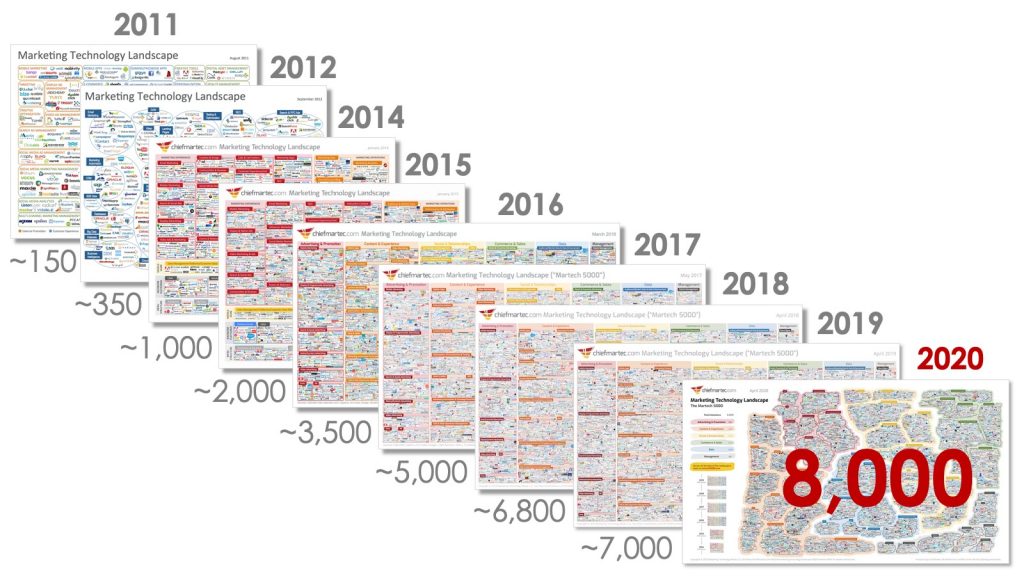 At the same time, the gap between Marketing and IT departments became very evident. Marketing creates beautiful designs for websites, but most times require the technical needs from IT to achieve their vision. IT people, as mentioned above, sometimes have a hard time understanding the creative vision of the Marketing teams and cannot be open minded enough to achieve the goals.
Epyon appreciates "The Space Between" traditional IT and Marketing and prides itself on being on the forefront of as many of these new technologies as possible to provide our clients the most options to achieve their project goals.
Want to see how we can help your business achieve its vision? Give Epyon a try, your business will be happy it did.
Let's Discuss Your Project!