Serving clients with web and I.T solutions of all scales
From traditional I.T. Services to all things internet, Epyon Technologies has seasoned professionals to make your life as uncomplicated as it can be so you can focus on more important things, like growing your business.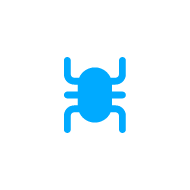 Virus & Malware Protection
Tired of "that user" always getting your system infected? We provide a wide range of Virus and Malware Removal and Protection options. We can provide single-machine solutions all the way up to Cloud Based Enterprise Anti-Virus solutions for all the machines in your network.